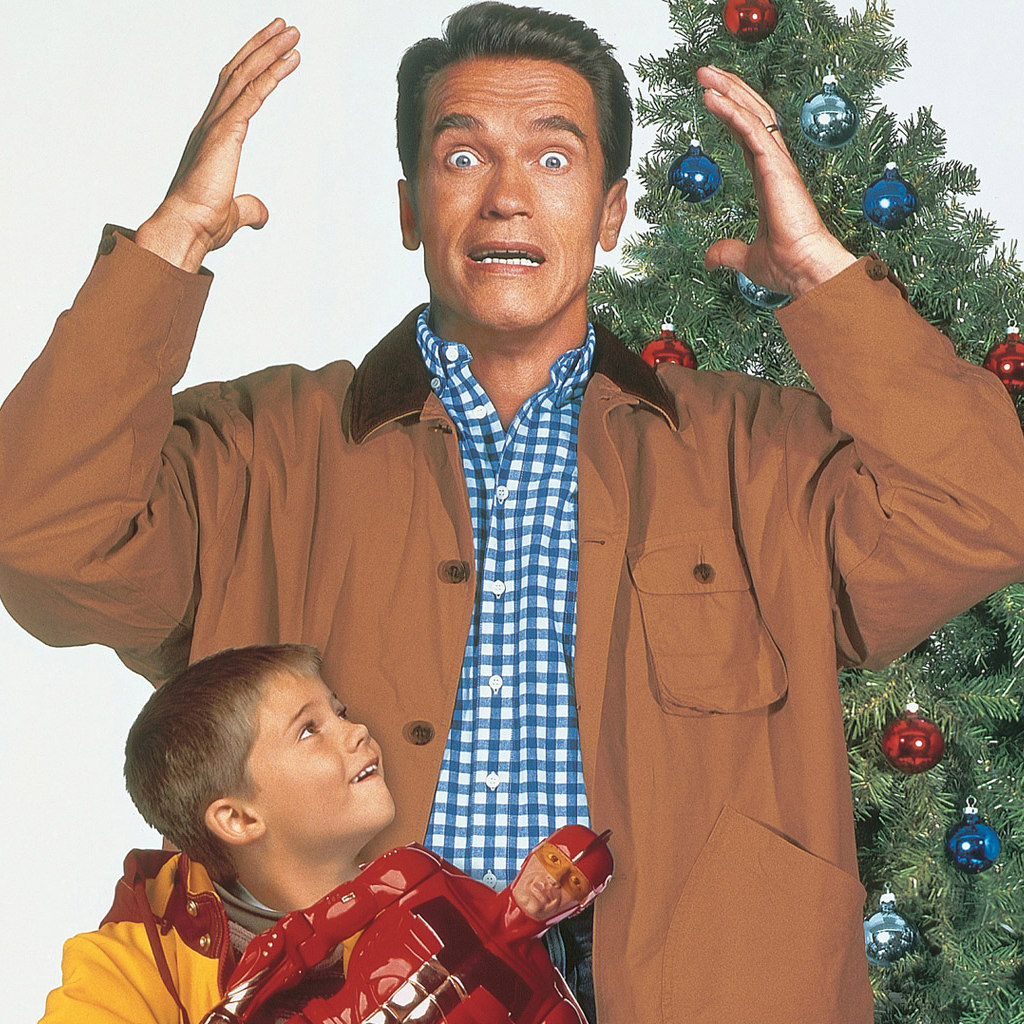 Podcast crossover! In the fourth and final instalment of our 2017 festive mini-season, Paul and Paul from One Good Thing join us to discuss Arnold Schwarzenegger's utterly shameless Christmas cash-in 'Jingle All The Way'. 
Released in 1996, Jingle All The Way tells the heartwarming tale of a workaholic father attempting to compensate for a year's worth of neglect by buying his son a highly coveted 'Turbo Man' action figure for Christmas. 
Critics described the movie as 'crass' 'cynical' and 'painfully unfunny' - and those were some of the kinder reviews - but it made money at the box office and endures as a questionable Christmas classic to this day. 
Tune in as we discuss Schwarzenegger's nonexistant comic timing, Jake Lloyd's inexplicable journey from this to 'Star Wars', why Sinbad's character is clearly in the midst of a serious psychotic episode and the mysterious phenomenon that is Phil Hartman - suburban sex God. 
We also engage in our first ever 'pod-off' - pitching our joint 'Jingle All The Way' sequel concept against the boys from One Good Thing. Can either team improve on the original movie - or even the real straight-to-DVD sequel starring Larry The Cable Guy that we chose to pretend doesn't exist? It's a lower bar than usual...
-------
Every week on Beyond The Box Set, we watch a classic standalone movie and compete to pitch the most ridiculous sequel, prequel or spin-off ideas to bring them back to the big screen. We're currently in the midst of our Christmas season, which has seen us imagine follow-ups to festive standards like It's a Wonderful Life, Love Actually and Krampus. 
If you like the show, please hit subscribe on your preferred podcasting platform to hear a new episode every Friday. Beyond The Box Set is available for free download and streaming on iTunes, Stitcher, aCast, Podbean, Pocket Casts, Youtube, Google Play and many other popular podcasting platforms.
Leaving us a review is the absolute best way to help our show to find new listeners, so if you want to give us the best Christmas present money can't buy, please consider throwing some nice words and a star or five in our general direction on iTunes or Stitcher. 
If you have a suggestion for a film you'd like to hear us cover - or a sequel idea of your own that you'd like us to shout out on air, you can contact us via Facebook, Twitter, Instagram, Google+ and Tumblr - or by leaving a comment under any blog post on our official website. 
00.00: Dialogue is not Arnold Schwarzenegger's friend
33.00: Jingle All The Way Drinking Games
36.35: JT: Jingle Day
50.25: Jingle All The Way 2: Jingle Bell Rock
1.05.35: Listener Submissions & Episode 46 Preview